Join this lively conversation with communications professionals, Advita, Jenni and Trudy, as we discuss topics such as imposter syndrome, productivity and leadership. You'll pick up practical tips, tactics and good ideas. There'll be plenty of fun and laughter too. Listen while you cook, drive, walk or work. Each episode will be under 40 minutes so we hope you can find a place for us in your day.
Episodes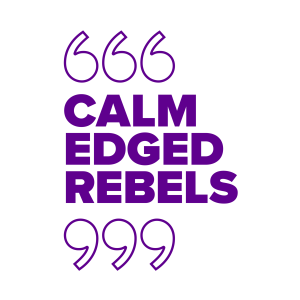 Friday May 26, 2023
Friday May 26, 2023
In this episode, Jenni, Trudy, and Advita delve into how to build self-esteem and understand it further.
Imposter syndrome often means that we feel like we're frauds, we feel like we don't belong, we feel like we shouldn't get the job. And one day we're going to be found out! But is imposter syndrome a helpful label that stops us from exploring things deeper?
Is it your confidence or your self-esteem that needs to be focussed on? Are your feelings based on your perception, environment, or other external factors?
Do you think you have high or low self-esteem?
Listen along to this episode to help you with identifying those questions.
To continue the conversation, share your thoughts and ideas, please connect via Twitter, Instagram or LinkedIn. 
And finally, for regular news updates and details on our Coaching Retreat, subscribe to our newsletter here.
Links:
Season 1, Episode 1 - How to Beat Imposter Syndrome - Calm Edged Rebels
Rosenburg scale included in this blog - Turn feeling a CON into CONfidence - Calm Edged Rebels
Season 4, Episode 7 - Build confidence, beat imposter syndrome - Calm Edged Rebels
Ruchika HBR review article - stop telling women they have imposter syndrome: https://hbr.org/2021/02/stop-telling-women-they-have-imposter-syndrome