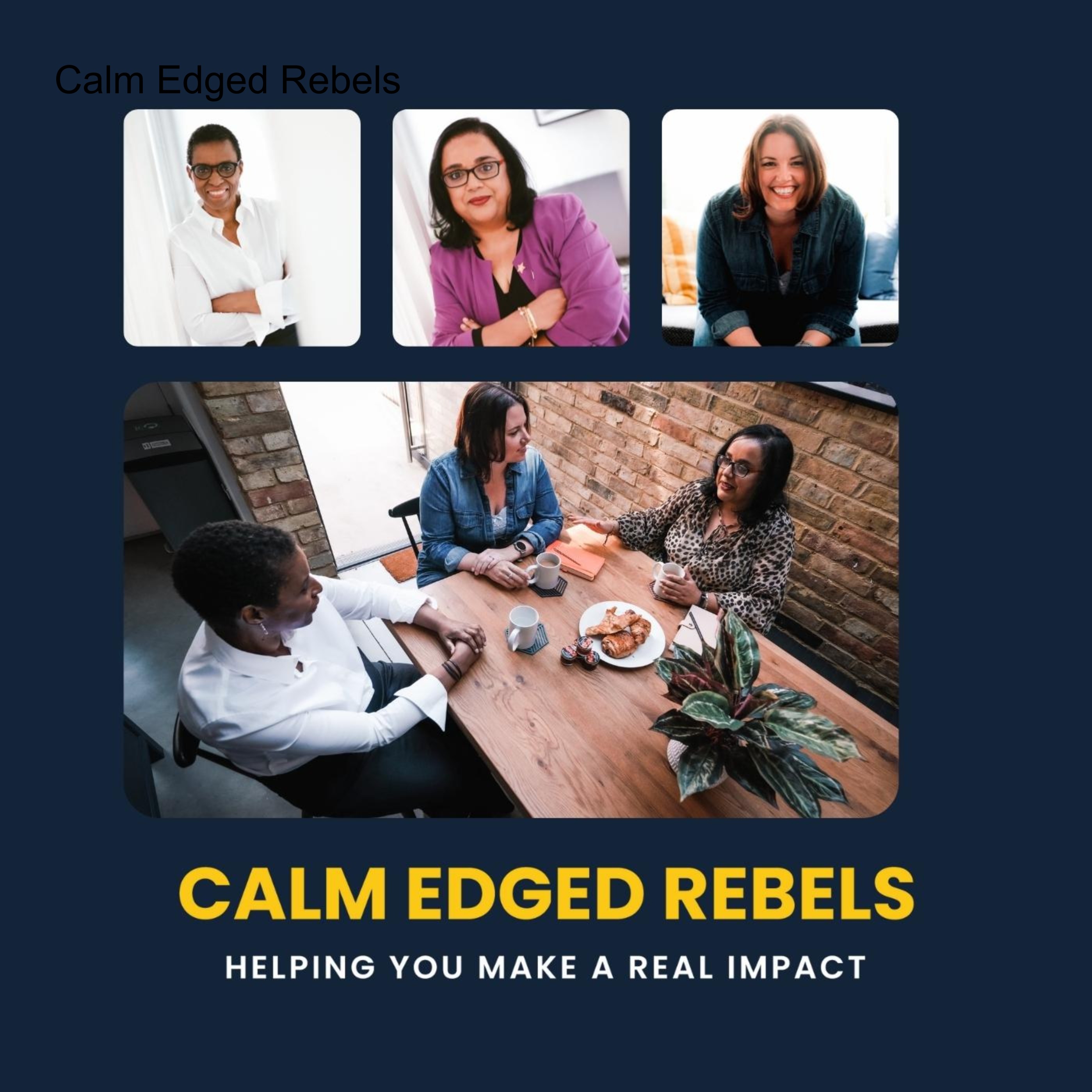 Welcome to Calm Edged Rebels; Trudy, Jenni and Advita's award-winning podcast, which was only this week featured in Bananatag's '22 Best Internal Communications Podcasts for 2022'.
https://blog.bananatag.com/internal-comms/best-internal-communications-podcasts
As this is the last episode of the current season, our news section reflects on the podcast itself and the people who support us. And we have a question for you: how useful do you find our news discussions, and should we continue them into season five? We'd love to hear your thoughts.
The final big topic gives us an opportunity to gaze into the future and debate what the big trends will be for 2022 and beyond.
We talk about the rise of ESG and AI, and the influence they have over the ways we communicate. Changes in the use of technology have shaped the past few years, but where can we find reliable sources to learn about developments in the tech of the near future?
Diversity and inclusion, women's safety and personalisation are all prevalent themes right now; which of these are likely to dominate our thoughts in the year ahead and how can we make sure we know how to work well with them?
Find out which trends we predict will increase and what we're doing to stay ahead of the curve.
Finally, we want to say a big thank you to you, our listeners. We enjoy sharing our thoughts with you and we appreciate your support.
Throughout the conversation we refer to the following books, articles and reports:
Calm Edged Rebels website
Join our mailing list
https://calmedgedrebels.com/contact-us/
Twitter
@CalmEdgedRebels
Instagram
@calmedgedrebels
Intensive Comms Retreat 23 March 2022
https://calmedgedrebels.com/introducing-the-intensive-comms-retreat-day/
Comms Retreat
https://calmedgedrebels.com/retreat/
Seren Creative podcast production
https://www.serencreative.com/
Sustainable fund assets hit record $1.7 trln in 2020: Morningstar from Reuters
https://www.reuters.com/article/us-global-funds-sustainable-idUSKBN29X2NM
It's Time to Stop Talking About "Generations" from the New Yorker
https://www.newyorker.com/magazine/2021/10/18/its-time-to-stop-talking-about-generations
The Happiness Expert That Made 51 Million People Happier: Mo Gawdat podcast interview by Stephen Bartlett
https://podcasts.apple.com/gb/podcast/e101-the-happiness-expert-that-made-51-million-people/id1291423644?i=1000538174002
Scary Smart: The Future of Artificial Intelligence and How You Can Save Our World (2021) by Mo Gawdat
https://www.mogawdat.com/books
Pandemic Revolution by Redefining Comms
https://redefiningcomms.com/the-pandemic-revolution-hybrid-working/
Chartered Institute of IT
Digital Leadership Forum
https://thedigitalleadershipforum.com/