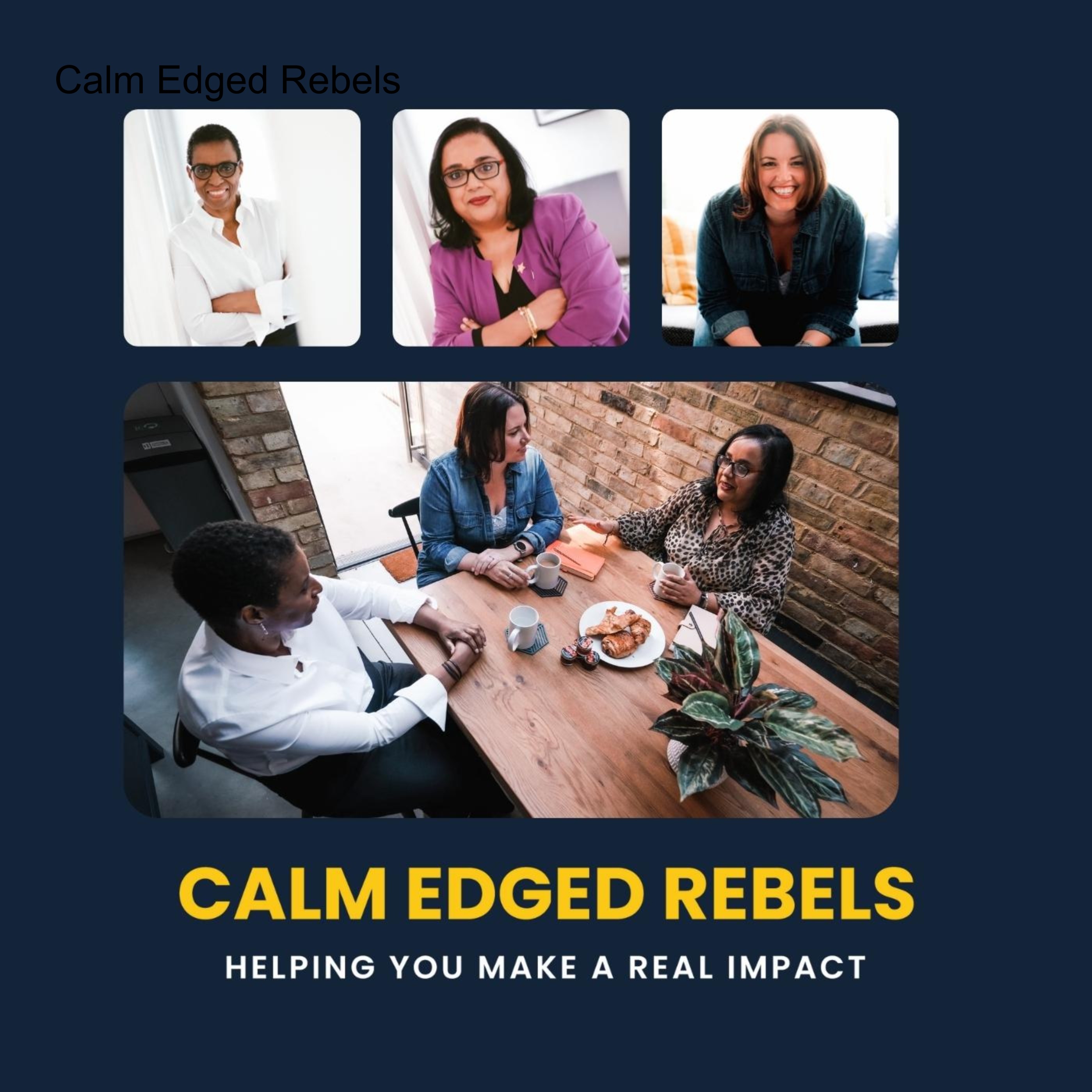 Welcome to Calm Edged Rebels. 
Trudy, Jenni and Advita are back with season four of our award-winning podcast. 
In our weekly podcast, we share our views on the big subjects for professional communicators, leaders and coaches. We also take the opportunity to share topical issues with you. 
Our news section of this episode is inspired by our heroine, Brenè Brown. We talk about why this stage of the pandemic is making people feel anxious, how that might be affecting our mood and what we can do to get through it.
Our big topic this week is all about the art of productive disagreement. 
Do you walk away from conversations that seem like they may become argumentative, rather than trying to come up with a solution? 
How can you enter into a debate and keep an open mind, so you can reach the best outcome? What would be the benefits if we could encourage others into a constructive debate, even in a culture where there's a strict hierarchy?
We talk over situations where we've experienced productive disagreement and share our top tips for having better conversations and debates.
Throughout the conversation we refer to the following books, articles, podcasts and reports:
Brené Brown & Amy Cuddy  Brené with Amy Cuddy on Pandemic Flux Syndrome - Brené Brown (brenebrown.com)
Amy's book Presence Presence: Bringing Your Boldest Self to Your Biggest Challenges: Amazon.co.uk: Cuddy, Amy: 9781409156017: Books
Matthew Syed's book Rebel Ideas: Rebel Ideas: The Power of Thinking Differently: Amazon.co.uk: Syed, Matthew, Ltd, Matthew Syed Consulting: 9781529348408: Books
Matthew Syed's Book Black box Thinking: Black Box Thinking: The Surprising Truth About Success eBook : Syed, Matthew, Ltd, Matthew Syed Consulting: Amazon.co.uk: Kindle Store
Amy Edmondson's book The Fearless Organisation:  The Fearless Organization: Creating Psychological Safety in the Workplace for Learning, Innovation, and Growth: Amazon.co.uk: Edmondson, Amy C.: 9781119477242: Books
Ted Talks: Julia Dahr How to have constructive conversations Julia Dhar | Speaker | TED
Buster Benson: Be willing to be wrong. Be excited, even it means you'll be more right going forward. Buster Benson | Cognitive Biases
If you want to find out more about this topic, or about us, head over to https://calmedgedrebels.com for all the info.