Join this lively conversation with communications professionals, Advita, Jenni and Trudy, as we discuss topics such as imposter syndrome, productivity and leadership. You'll pick up practical tips, tactics and good ideas. There'll be plenty of fun and laughter too. Listen while you cook, drive, walk or work. Each episode will be under 40 minutes so we hope you can find a place for us in your day.
Episodes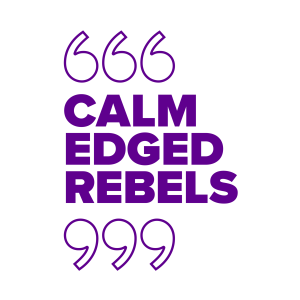 Friday Apr 28, 2023
Friday Apr 28, 2023
In this episode, our Calm Edged Rebels discuss what you can do to really take control of what you are doing and where you are going with your life.
In this busy and hectic world, it can be so easy to get caught up with the hype and trends and not be authentic to yourself. Do you have clear defining moments in your life that have shaped the way you carry yourself? Have you unpicked those moments to understand how they affect you now? Several useful tips are given, and a great discussion ensues between Jenni, Trudy, and Advita to help you understand and guide you forward.
To continue the conversation, and share your thoughts and ideas, please connect via Twitter, Instagram or LinkedIn. 
And finally, for regular news updates and details on our Coaching Retreat, subscribe to our newsletter here.
Links:
Power of Moments by Chip Heath and Dan Heath 
Inclusion on Purpose by Ruchika Tulshyan