Join this lively conversation with communications professionals, Advita, Jenni and Trudy, as we discuss topics such as imposter syndrome, productivity and leadership. You'll pick up practical tips, tactics and good ideas. There'll be plenty of fun and laughter too. Listen while you cook, drive, walk or work. Each episode will be under 40 minutes so we hope you can find a place for us in your day.
Episodes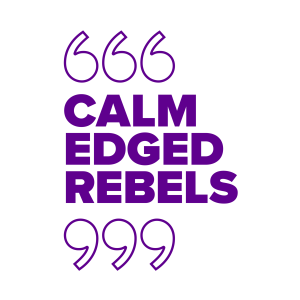 Thursday Oct 15, 2020
Thursday Oct 15, 2020
Welcome to the second episode of this exciting new podcast - Calm Edged Rebels.
 Communications professionals, Jenni, Trudy and Advita talk about productivity, what it means to be busy and how they deal with procrastination. 
Find out how to use timers, deadlines and smart prioritisation tactics to your advantage. There's plenty of fun and laughter too.
You can read more about the Calm Edged Rebels by visiting the website at calmedgedrebels.com or sign up for our mailing list and get advance notice of our new episodes: https://mailchi.mp/840a978f181f/calm-edged-rebels