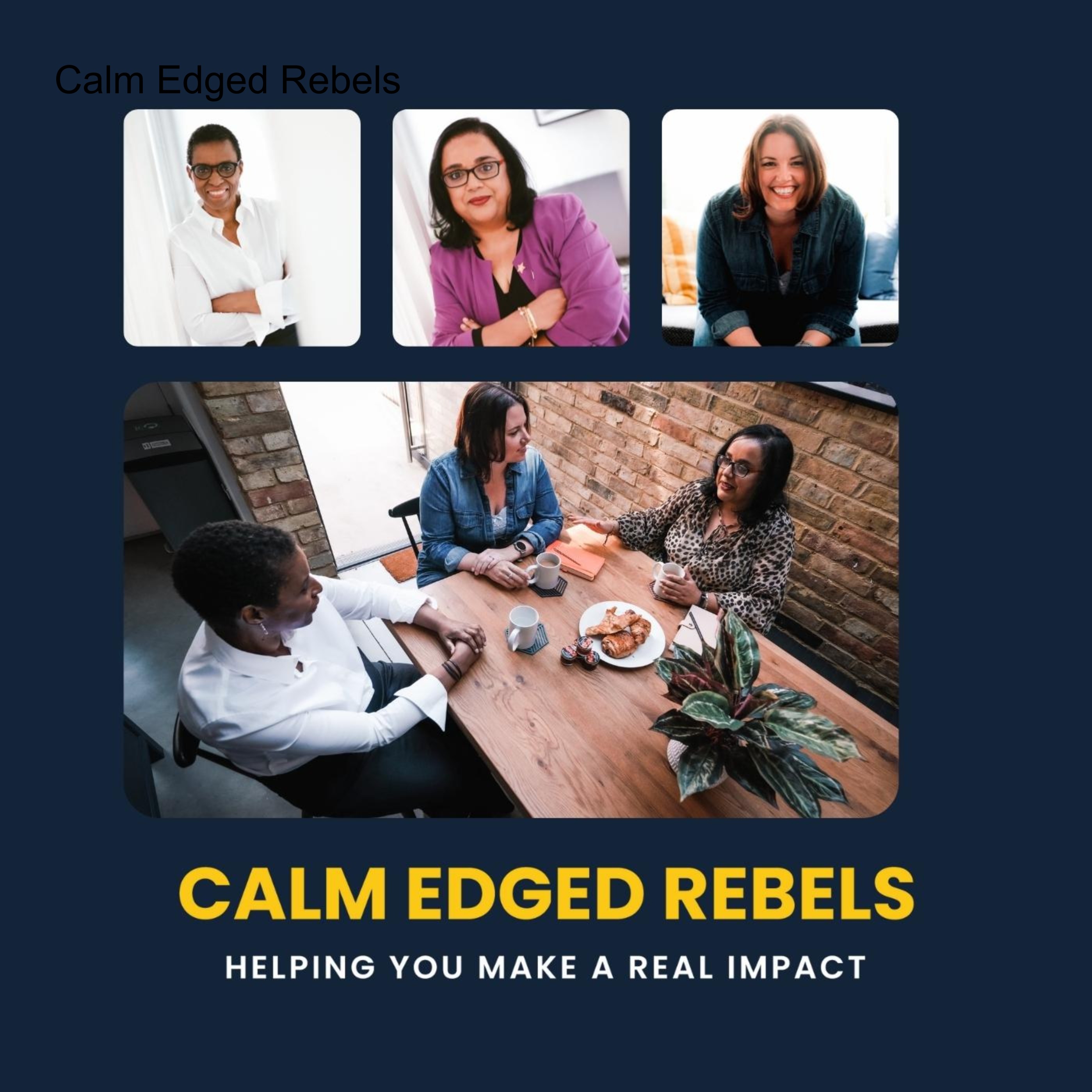 Welcome to Calm Edged Rebels. 
Trudy, Jenni and Advita are back with season four of our award-winning podcast. 
In our weekly podcast, we share our views on the big subjects for professional communicators, leaders and coaches. We also take the opportunity to share topical issues with you. 
For the news section of this first episode of season four, we bring you up to date with what's been happening over the past few months. We've got some exciting plans to share with you too. 
Our big topic this week is all about remote working and the challenges of recreating 'water cooler' moments for colleagues away from offices. As some people start to return to their workplaces, we consider the cultural implications and the steps you can take to make sure remote workers keep up to date with the conversation. 
Throughout the conversation we refer to the following books, articles and reports: 
Remote Work by Chris Dyer and Kim Shepherd 
https://www.koganpage.com/product/remote-work-9781398600362 
Rebel Ideas by Matthew Syed 
https://www.amazon.co.uk/Rebel-Ideas-Matthew-Syed/dp/ 
LinkedIn post from Jenni Field on  
https://www.linkedin.com/posts/jennifield_watch-or-listen-to-the-full-conversation-activity-6813012258856288256-jI3C
Culture shock - why we need to be more intentional when communicating organisational culture 
https://redefiningcomms.com/culture-shock-why-we-need-to-be-more-intentional-when-communicating-organisational-culture/ 
We also share our tips and experience of handling hybrid working patterns and discuss the characteristics and behaviours that help people survive and thrive in remote locations. Finally, we explore whether the latest trends in improving employee experience, like providing yoga classes and ice cream, really work. 
If you want to find out more about this topic, or about us, head over to https://calmedgedrebels.com for all the info.